VENUE


The Event will take place on 28 March 2019 in the Palace of Parliament in Bucharest, Romania.
Palace of Parliament , 2-4, Strada Izvor, Bucharest 041037, Romania
The registration desk is located in S2 entrance, level -1. It will be operational between 8.00 AM and 3.00 PM.
Participants can only enter and exit from the S2 door, via Boulevardul Națiunile Unite, please see the maps below.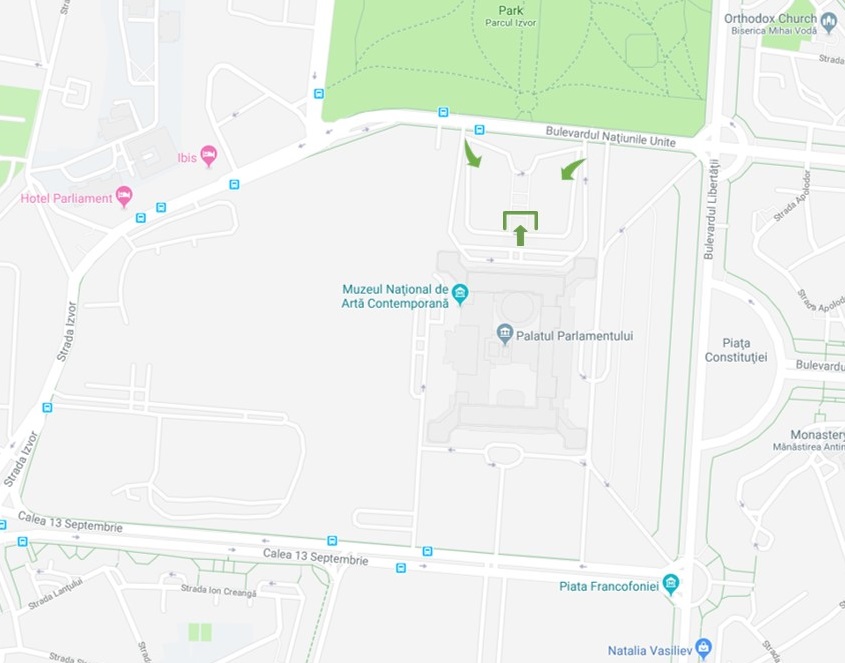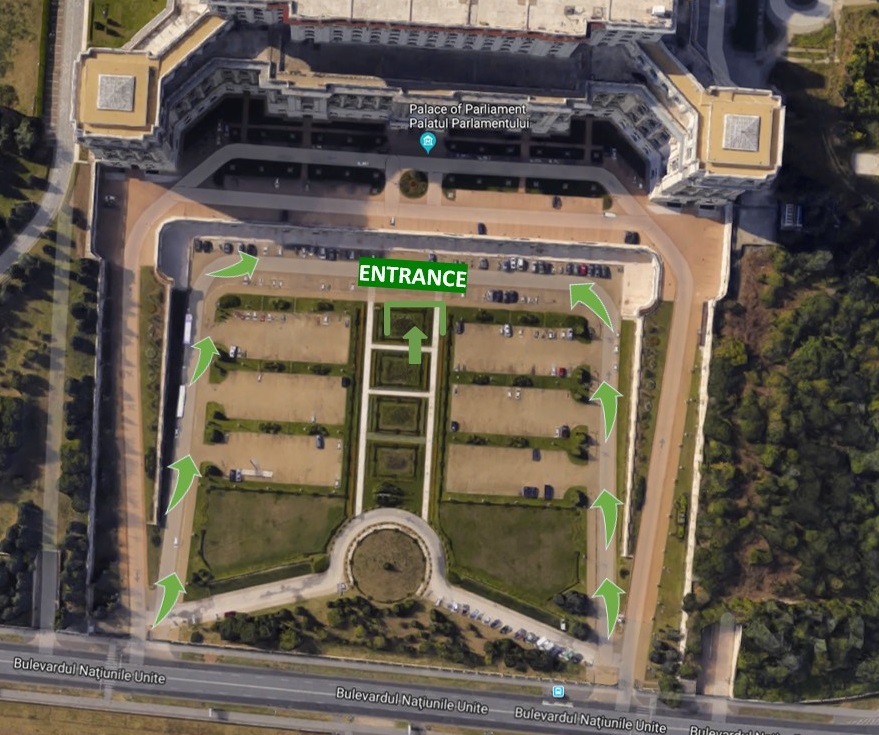 Due to strict security measures all participants will be required to go through registrations and security check before entering the building. We therefore encourage you to arrive at least 30 minutes before your first session starts.


---
GALA DINNER
The Gala dinner will be held in the Palace of Parliament at "RECEPTIONS" saloon on the event of 28 March 2019.
CEF TEN-T TENT Bucharest Conference 2019 DG MOVE European Commission Palace of Parliament